Job Done®
Fast, Effective & Efficient Weed Control Solutions
Job Done® is the no nonsense, powerful brand for those who need a trustworthy solution to their weedkilling problems.
This reliable range offers innovative, high-performing, and best-in-class products. Whether it's tackling the toughest weeds, preventing regrowth, or simply cleaning your paths, patios and driveways, there's a Job Done® product for any situation.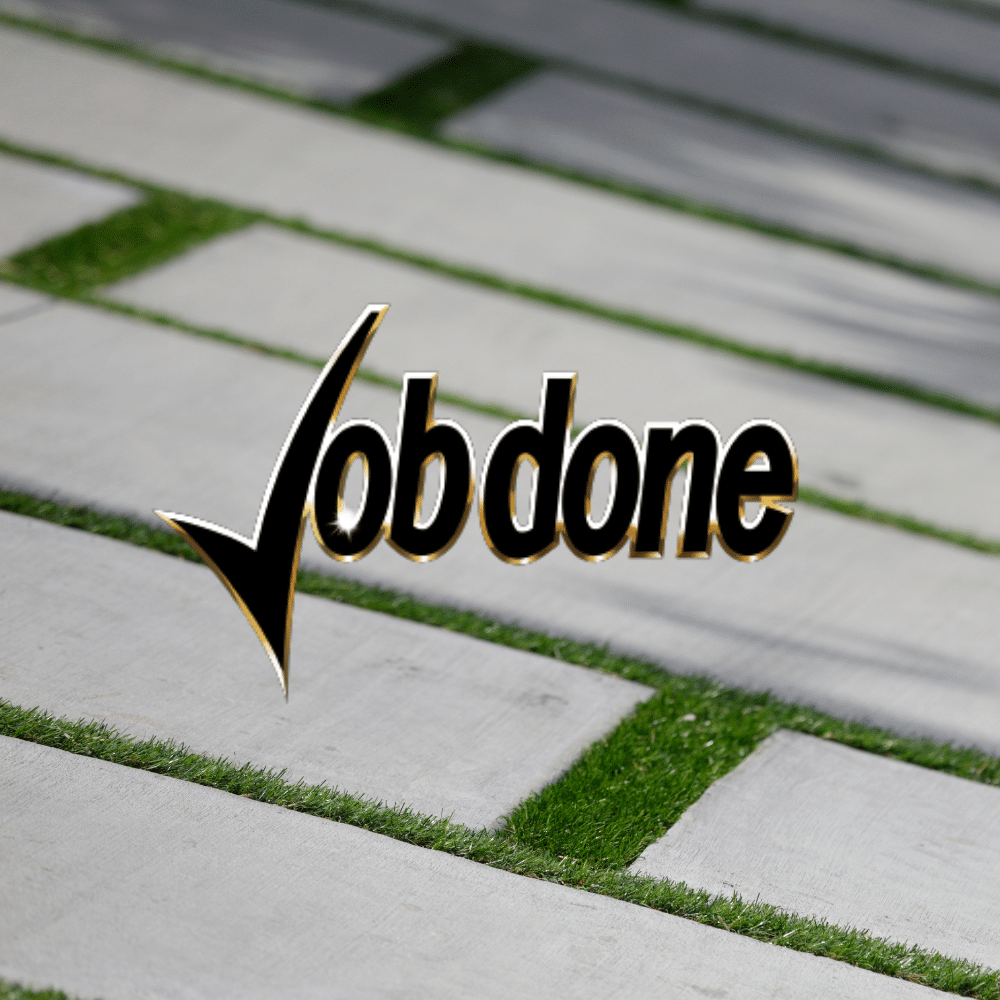 Job Done® Garden Ultrafast Weedkiller
Job Done® Garden Ultrafast Weedkiller is a revolutionary glyphosate-free formula in a ready to use spray for easy application. It also has a unique "see where you've been" formulation, making weedkilling an easy job! Targeting a wide range of weeds, as well as moss & algae, results can be seen in just 1 hour and is ideal for use on natural surfaces.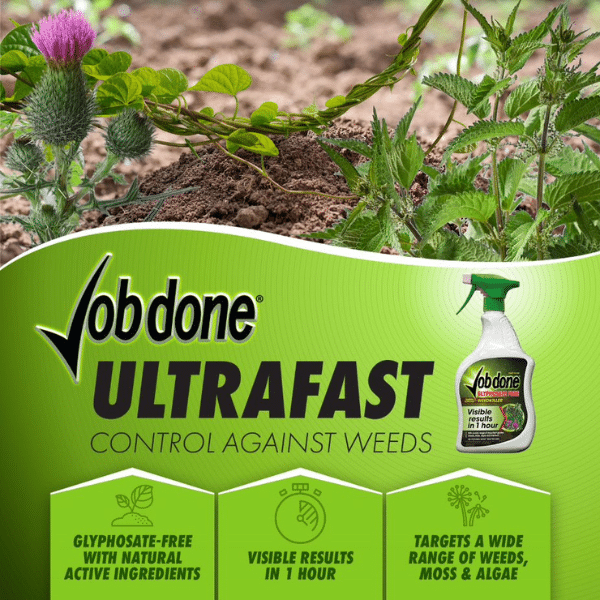 Innovative Formulation for the Toughest Weeds
Do you have trouble defeating the toughest weeds? Well, nothing kills tough weeds fast and prevents weed regrowth for longer than Job Done® Tough Weedkiller. Deep rooted weeds such as brambles, nettles and thistle to name a few are no issue for this weedkiller – it is fast-acting, with results seen within 24 hours, and prevents weeds growing back for up to 3 months!