Phostrogen®
Created with the British gardener in mind, Phostrogen® has been helping generations to grow their gardens for over 60 years, making it one of the most well-established brands in the UK. Today, the brand is home to an array of new products that address modern day trends, whilst keeping the needs of the gardener, and their garden at its core.
Growing British Gardens since 1960
For bigger plants, better blooms & more vegetables
As one of the most well-established gardening products in the UK, Phostrogen's All Purpose Plant Foods have been helping British gardeners to grow bigger plants, witness better blooms, and yield more vegetable crops for deacades.
For a thicker, greener, more durable lawn
Seen by many as an essential part of the British garden, lawns provide our gardens with a beautiful green canvas to make them more functional and scenic. With Phostrogen, you can be sure that you'll have a thicker, greener, and more durable lawn.
For a garden that is full of flavour, colour & life
Whether experienced or new to gardening, if you need to give your humble Tomato plant a little boost, or you're looking to grow some acid-loving plants, Phostrogen can help you grow a garden that is full of flavour, colour, and life.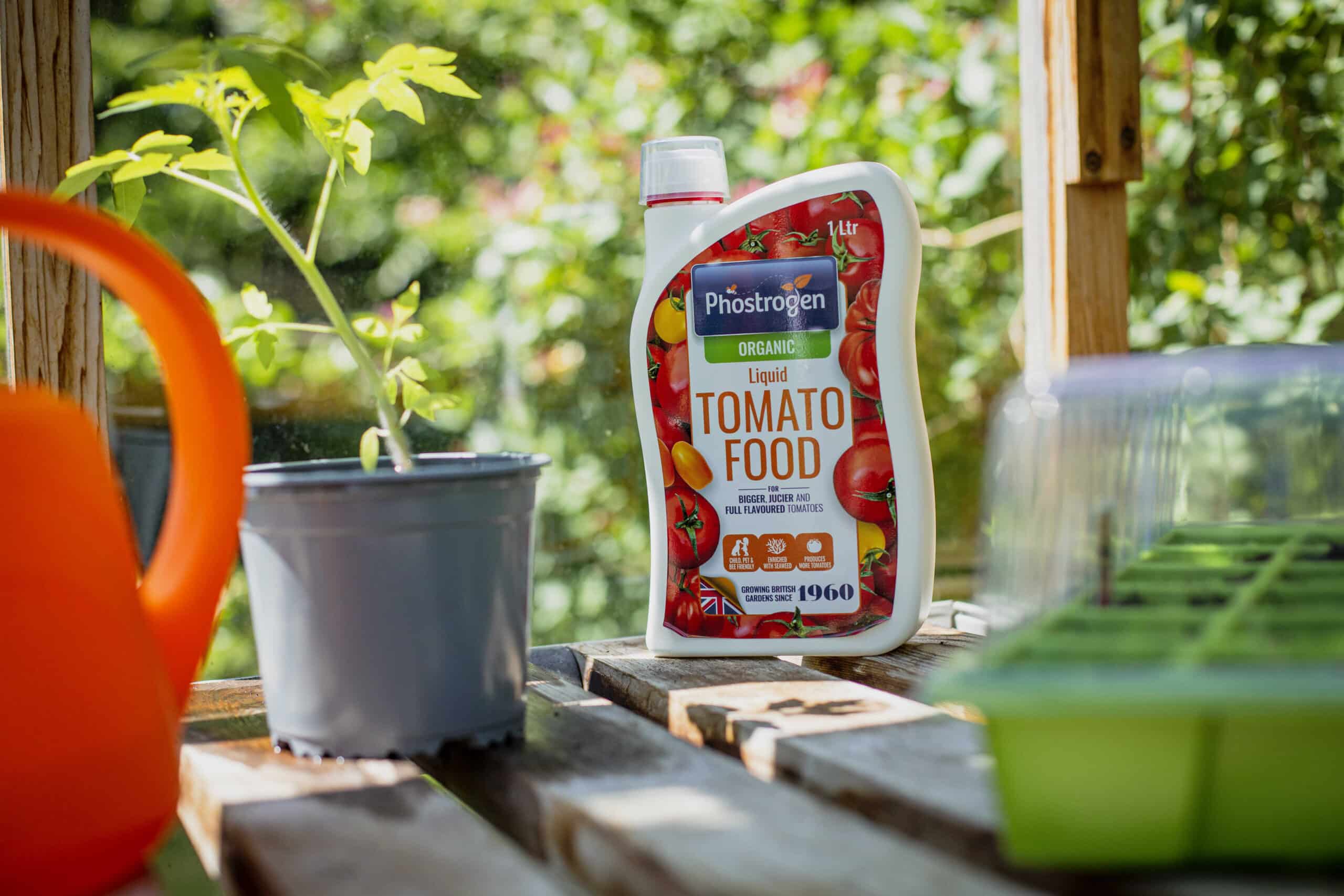 Natural pre-treatment protection against pest & disease
Get ahead of infestations, by protecting your edible & ornamental plants with a preventative pre-treatment. Phostrogen provides solutions that create a natural barrier, strengthening the plant and detering pests & disease.

Phostrogen may have looked different throughout the years, but it's values remain the same; helping new and experienced gardeners get the very best from what they grow for the generations to come.