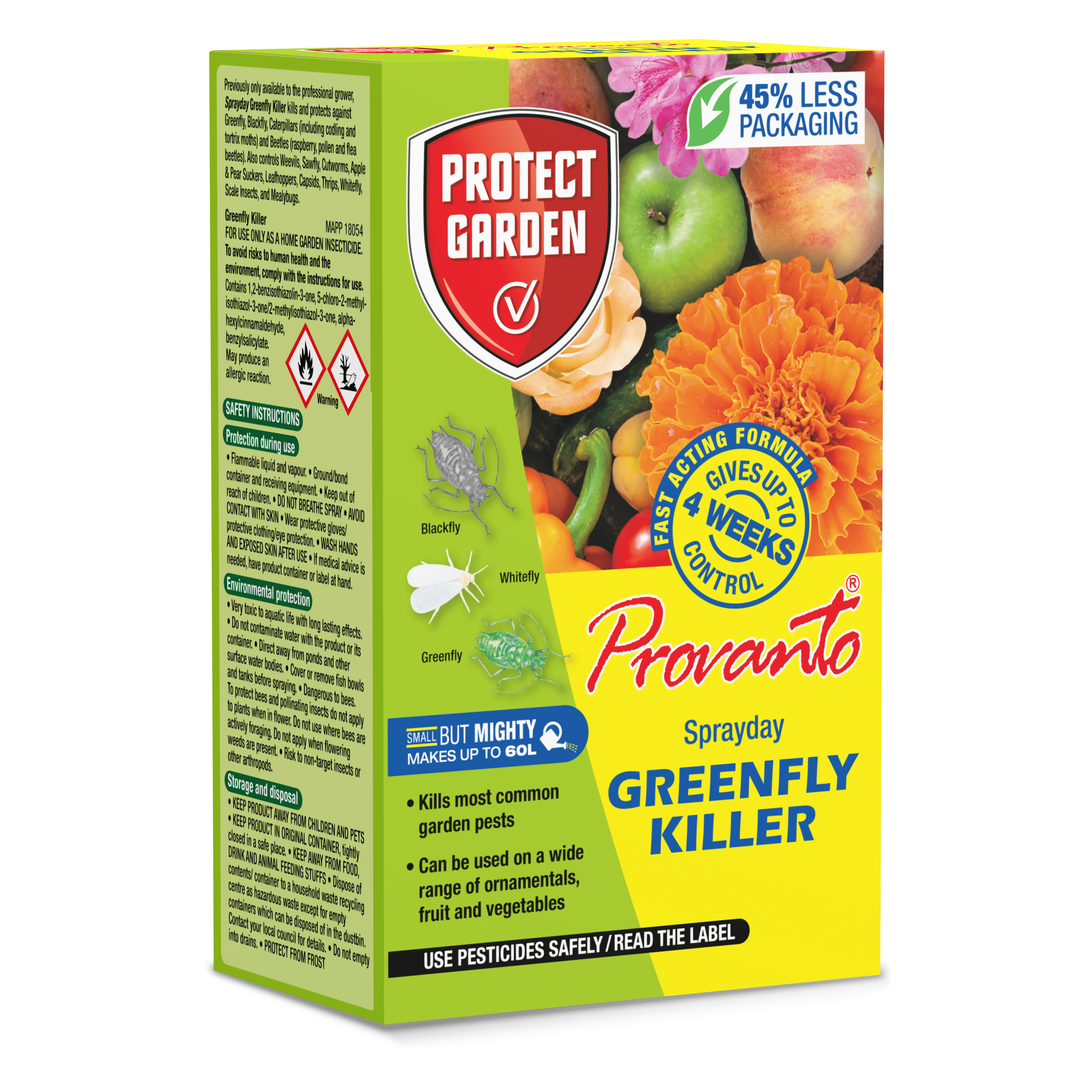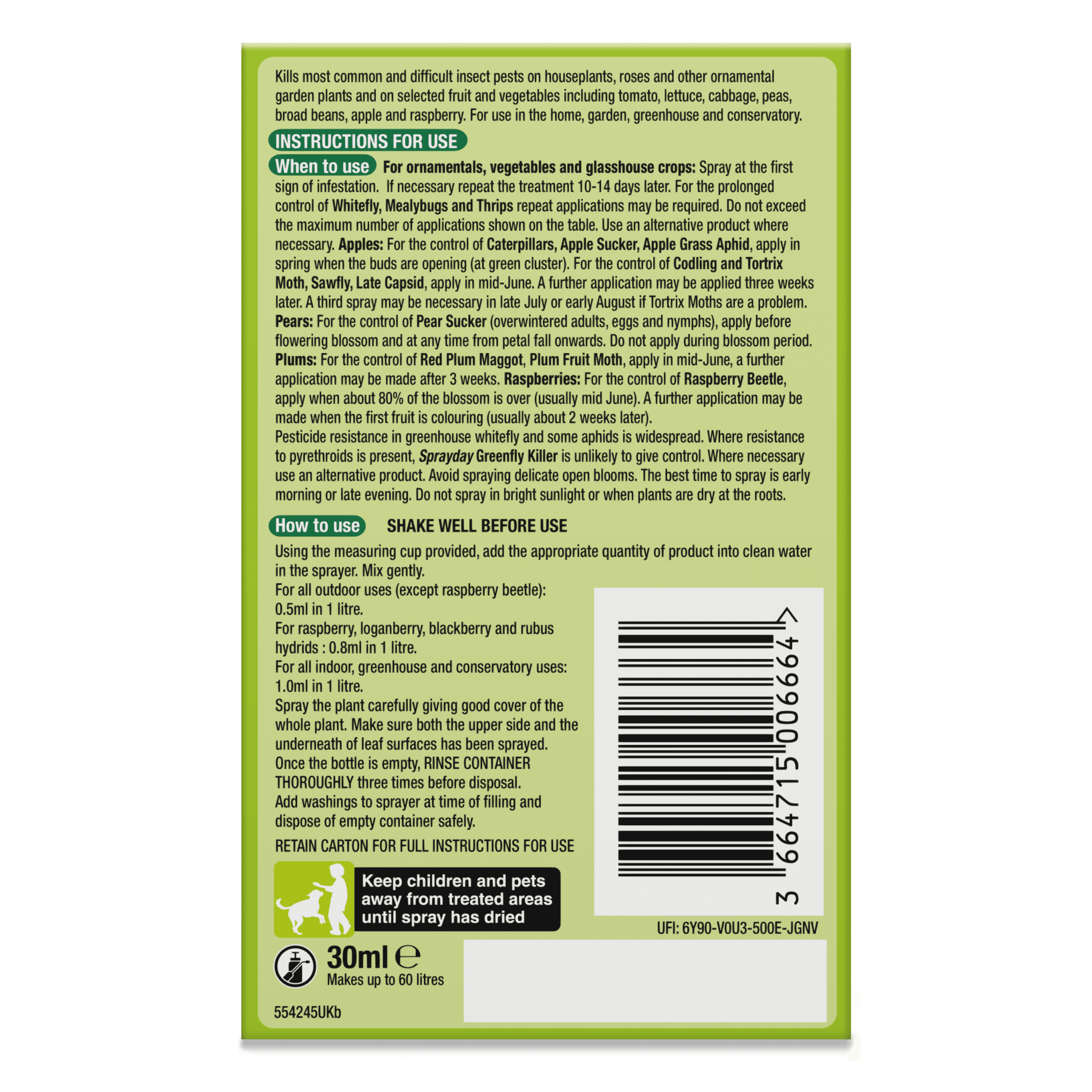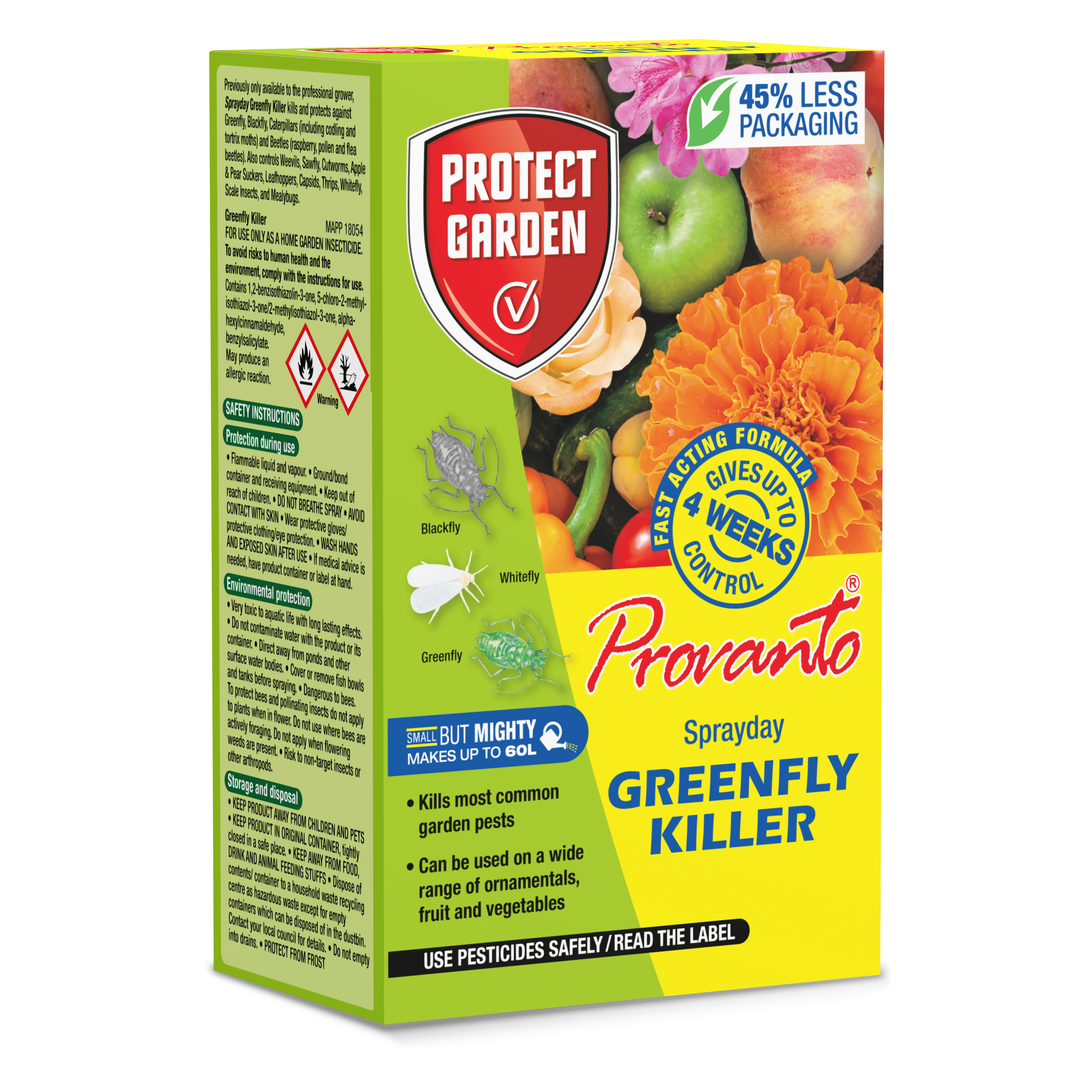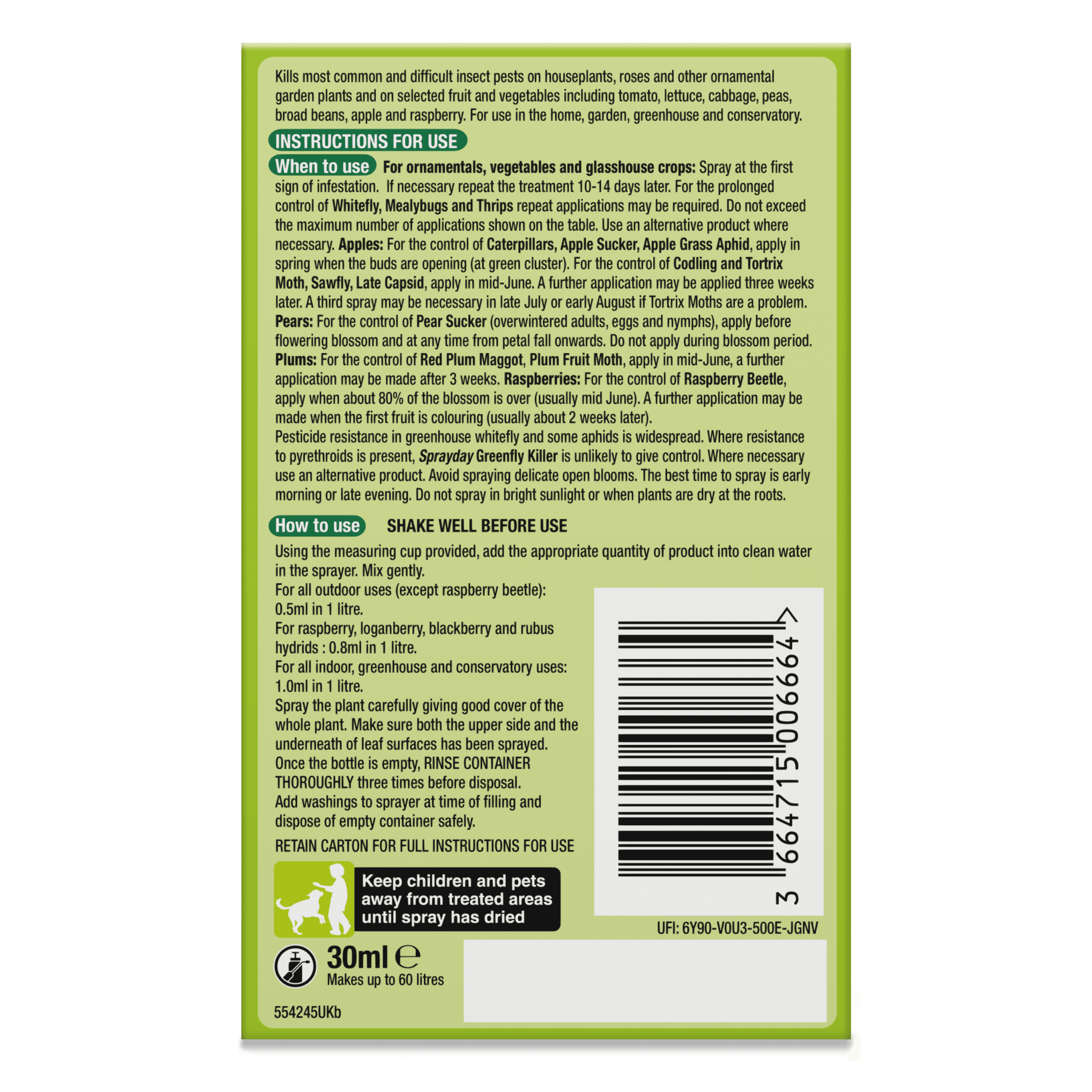 Greenfly Killer
Provanto Greenfly Killer is a fast-acting contact insecticide that is designed to target Greenfly, Whitefly, and similar pests while protecting for up to 4 weeks against new attack, for peace of mind. The easy-dose bottle system allows for easy measuring and reduced contact application, to make up to 60 litres of solution. Suitable to be used both in and outdoors, on a wide range of ornamental plants and crops.
A fast acting contact bug killer, formulated to protect from insects in the Greenfly family, and other insect pests.
Protects from pests for up to 4 weeks, offering you piece of mind that your plant is safe from further attack.
Concentrate version that can make up to 60 litres of solution, all in a convenient, easy dose bottle that reduces contact when measuring.
Can be used to protect a wide range of ornamentals and more than 50 different crops.
Suitable for use both indoors and outdoors.
When to use
How to use
Composition
Precaution of use
Regulatory information
Download