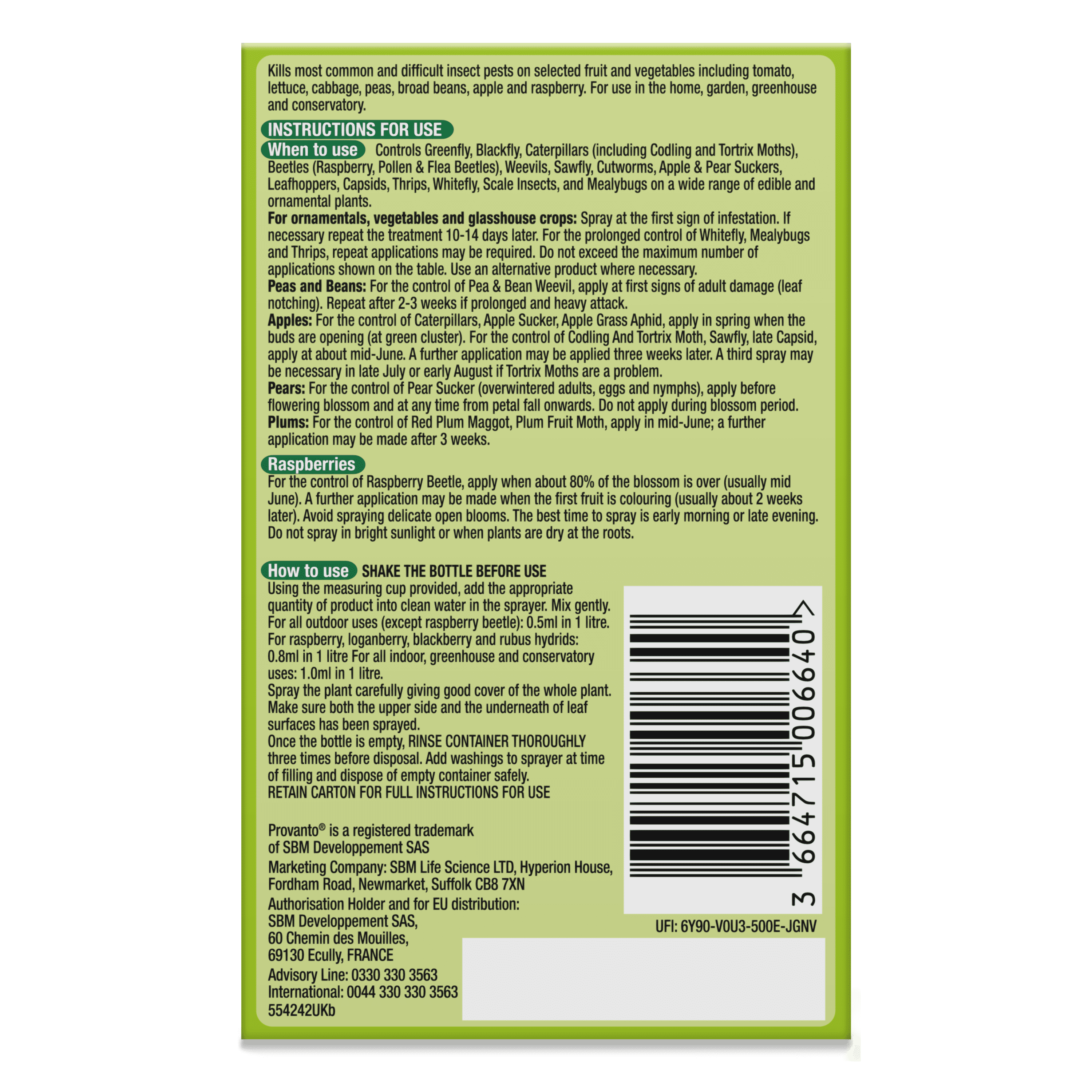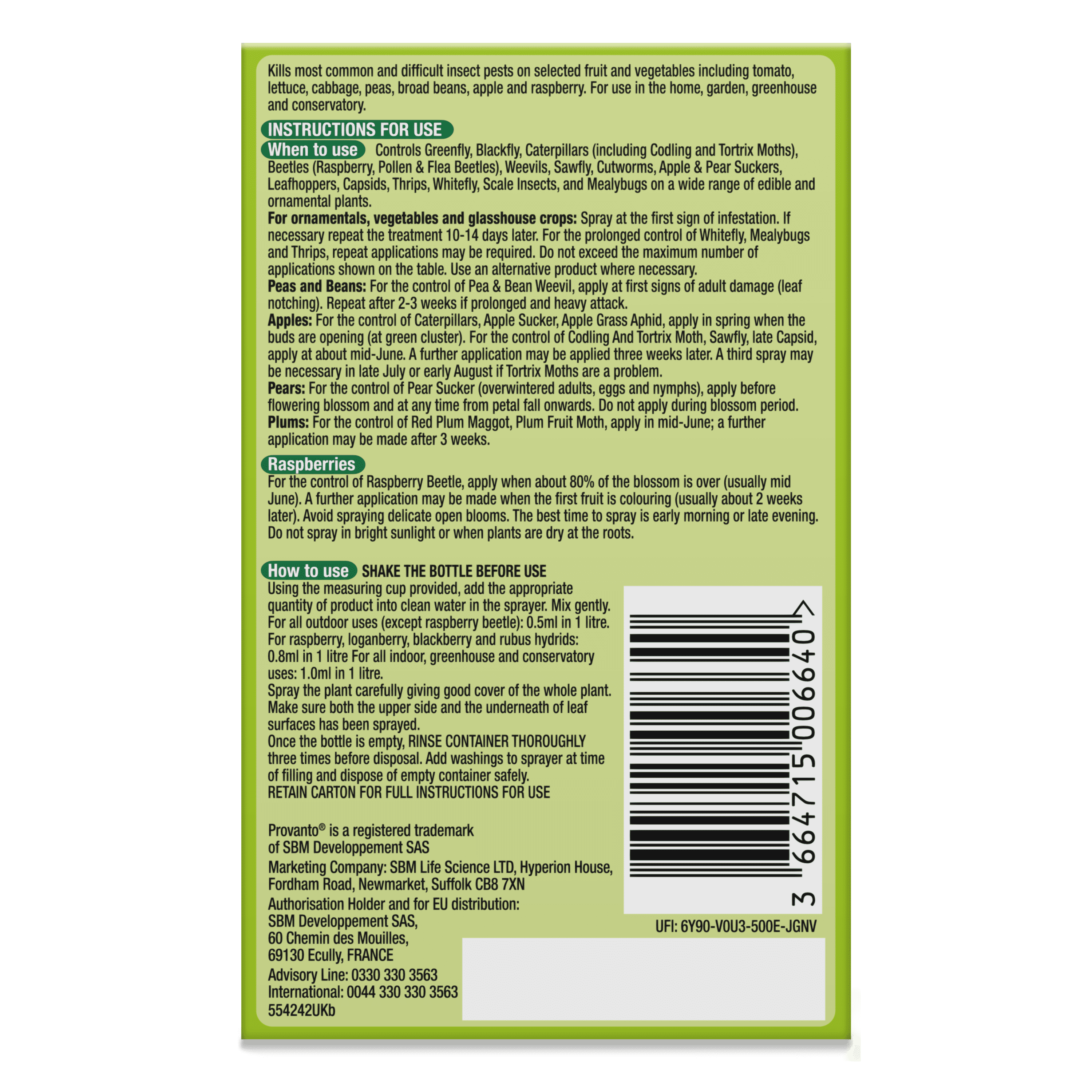 Provanto® Fruit & Vegetable Bug Killer Concentrate
Provanto Ultimate Fruit & Vegetable Bug Killer gives fast-acting effective control of common fruit and vegetable insect pests like Greenfly, Caterpillars, Fruit Moths, and much more. It can be used in the home, garden or greenhouse on a wide range of crops, all with up to 4 weeks protection, offering you peace of mind that your fruit and veg can grow free from these garden pests. Also available as a ready to use spray, this concentrate version is ideal for dealing with larger areas, and makes measuring the insecticide simple, with it's easy-dose measuring bottle.
A fast acting contact bug killer, as used by professionals, that kills most common insect pests.
Protects from pests for up to 4 weeks, offering you piece of mind that your plant is safe from further attack.
Concentrate version that can make up to 60 litres of solution, all in a convenient, easy dose bottle that reduces contact when measuring.
Can be used to protect a wide range of over 50 crops, including such as apples, pears, runner beans, and lettuce.
Suitable for use both indoors and outdoors.
When to use
How to use
Composition
Precaution of use
Regulatory information
Download