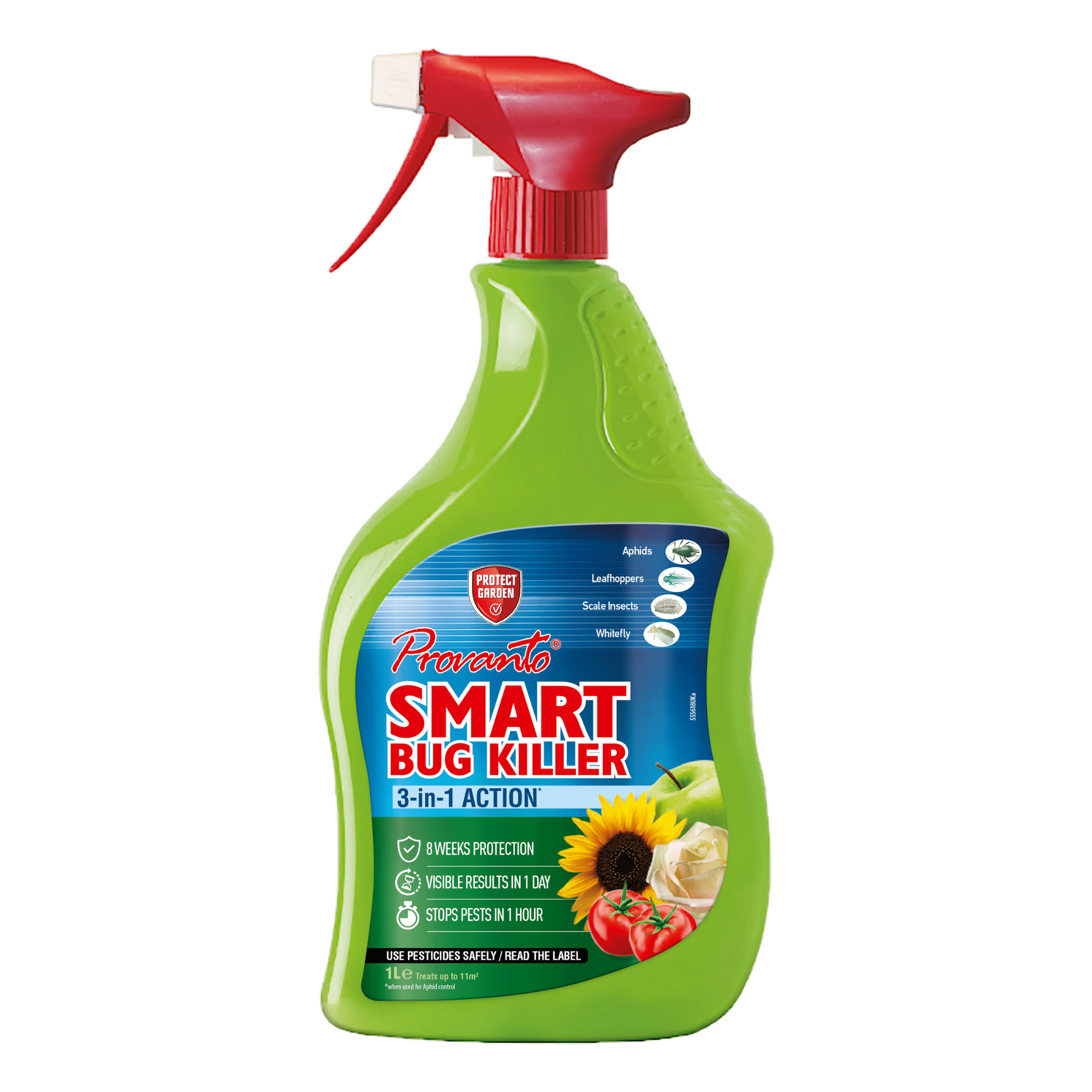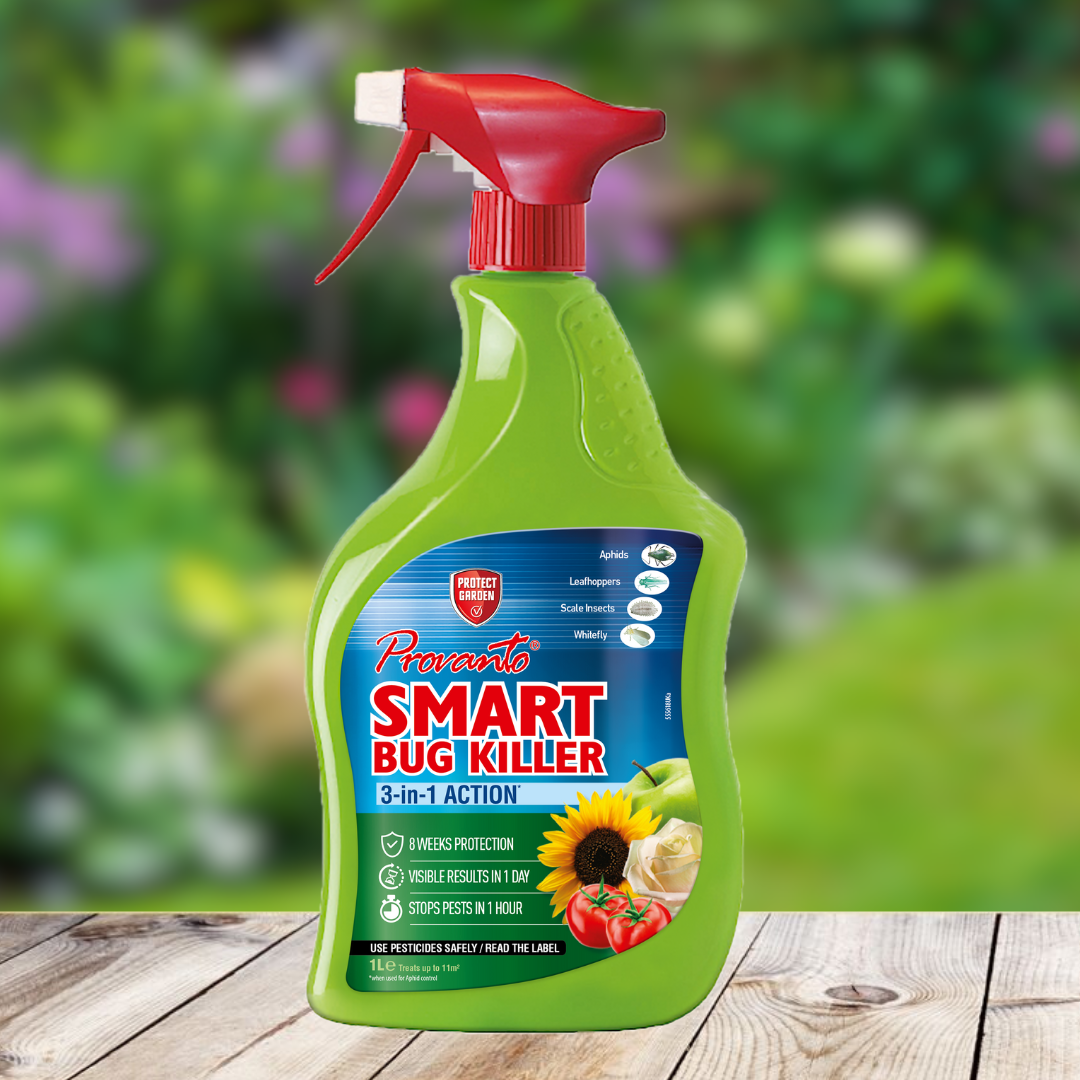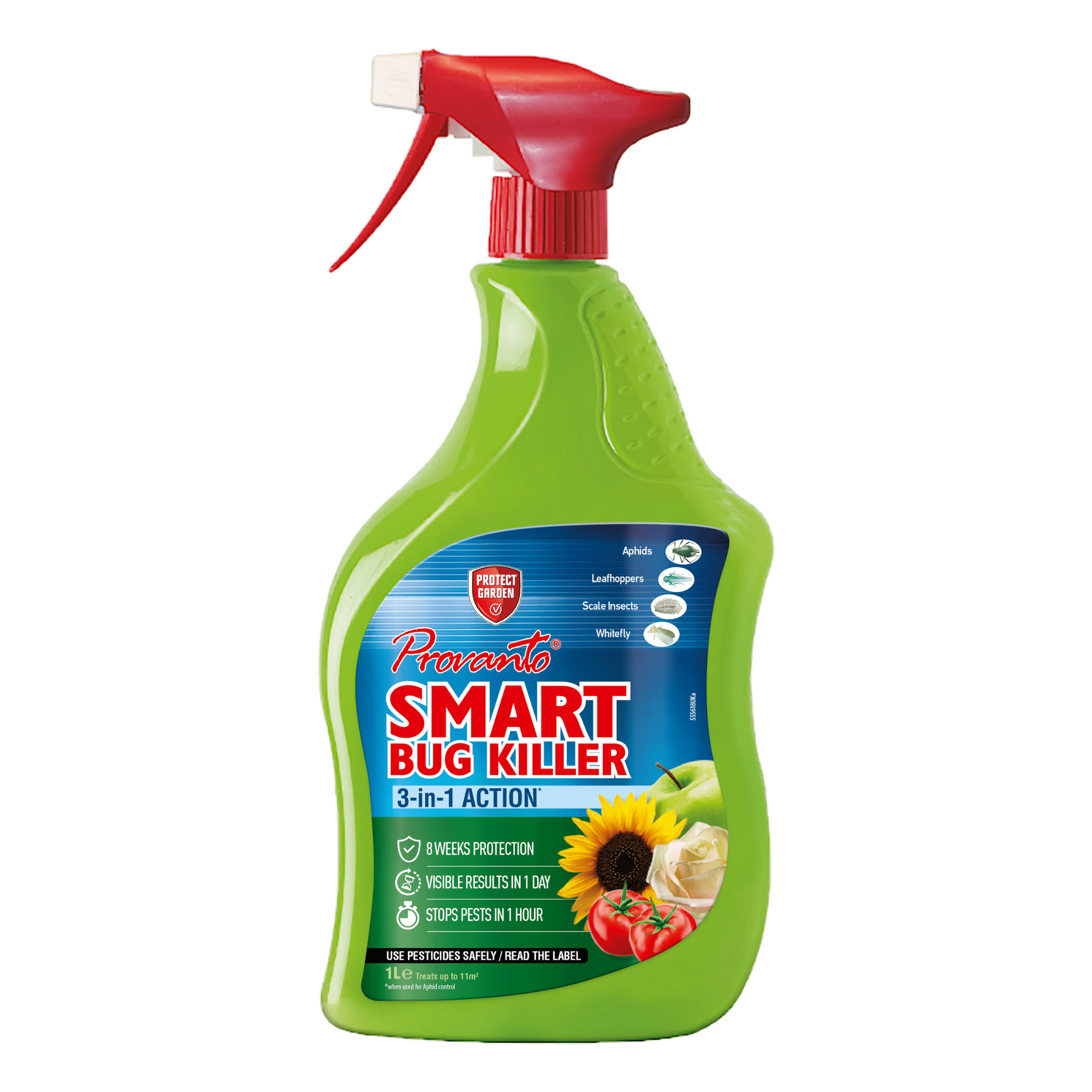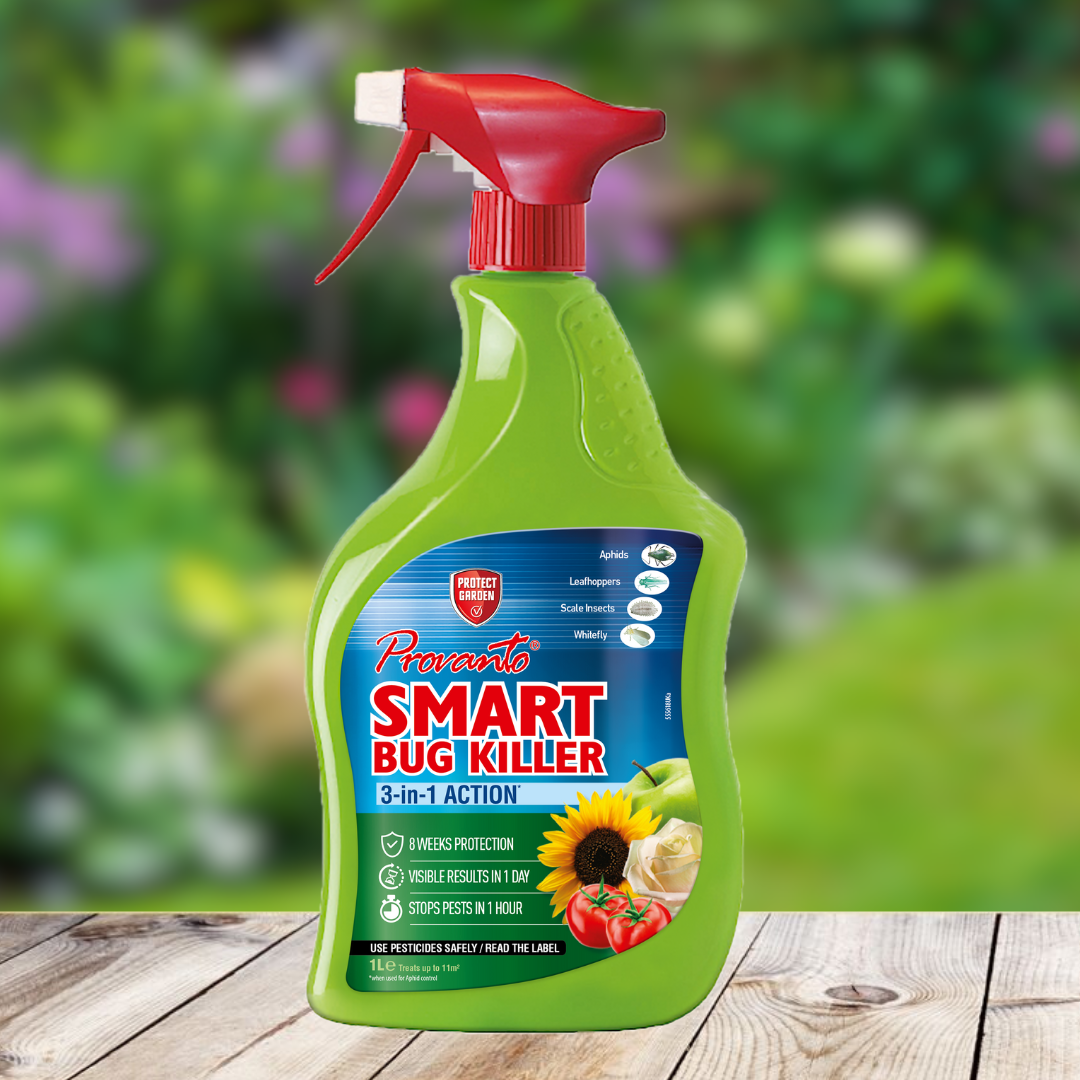 Provanto® Smart Bug Killer
Provanto Smart Bug Killer is the revolutionary insecticide that controls aphids faster and protects for longer than any leading bug killer on the market. Suitable for use on a wide range of ornamental and edible plants, Provanto Smart Bug Killer stops pests feeding on your plants in just one hour, with visible results within 24 hours, and long lasting protection for up to 8 weeks. Provanto Smart Bug Killer's unique butonolide based formula is both contact and systemic, which ensures that plants are freed from insect attack quickly, with long lasting protection, and even reduced risk to non-target and beneficial insects. It can be used for the effective control of aphids (greenfly and blackfly), whitefly, leafhoppers, scale insects, and more.
A revolutionary new systemic bug killer that provides unmatched 8 Weeks Protection against Aphids.
Extremely fast acting, stopping pests in just 1 hour, with visible results within 24 hours.
Controls Aphids, Leaf-Hoppers, Scale Insects, Whiteflies and much more.
Suitable for use outdoors on ornamentals and edibles, in greenhouses and under glass.
Use at the first sign of infestation for best results.
When to use
How to use
Composition
Precaution of use
Regulatory information
Download