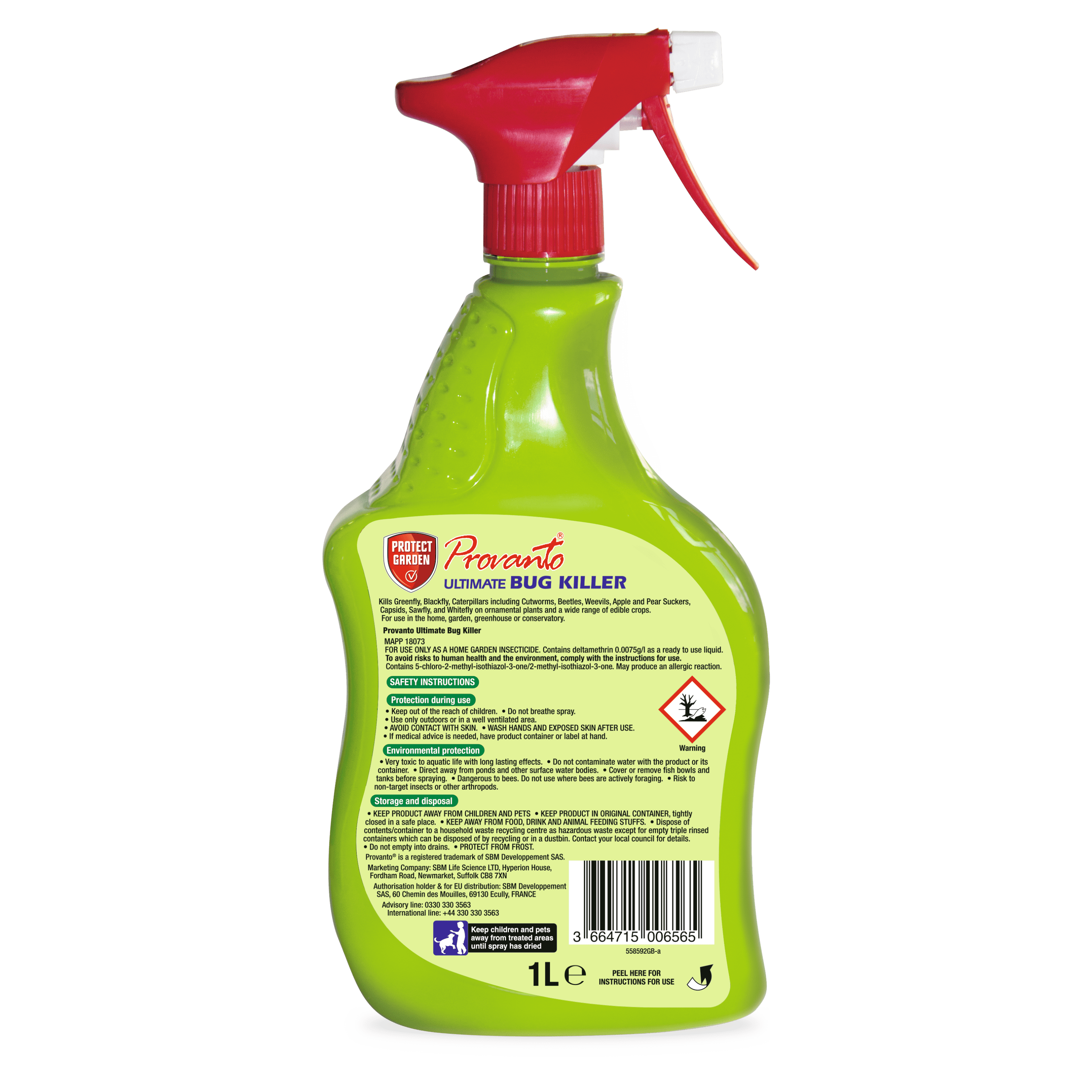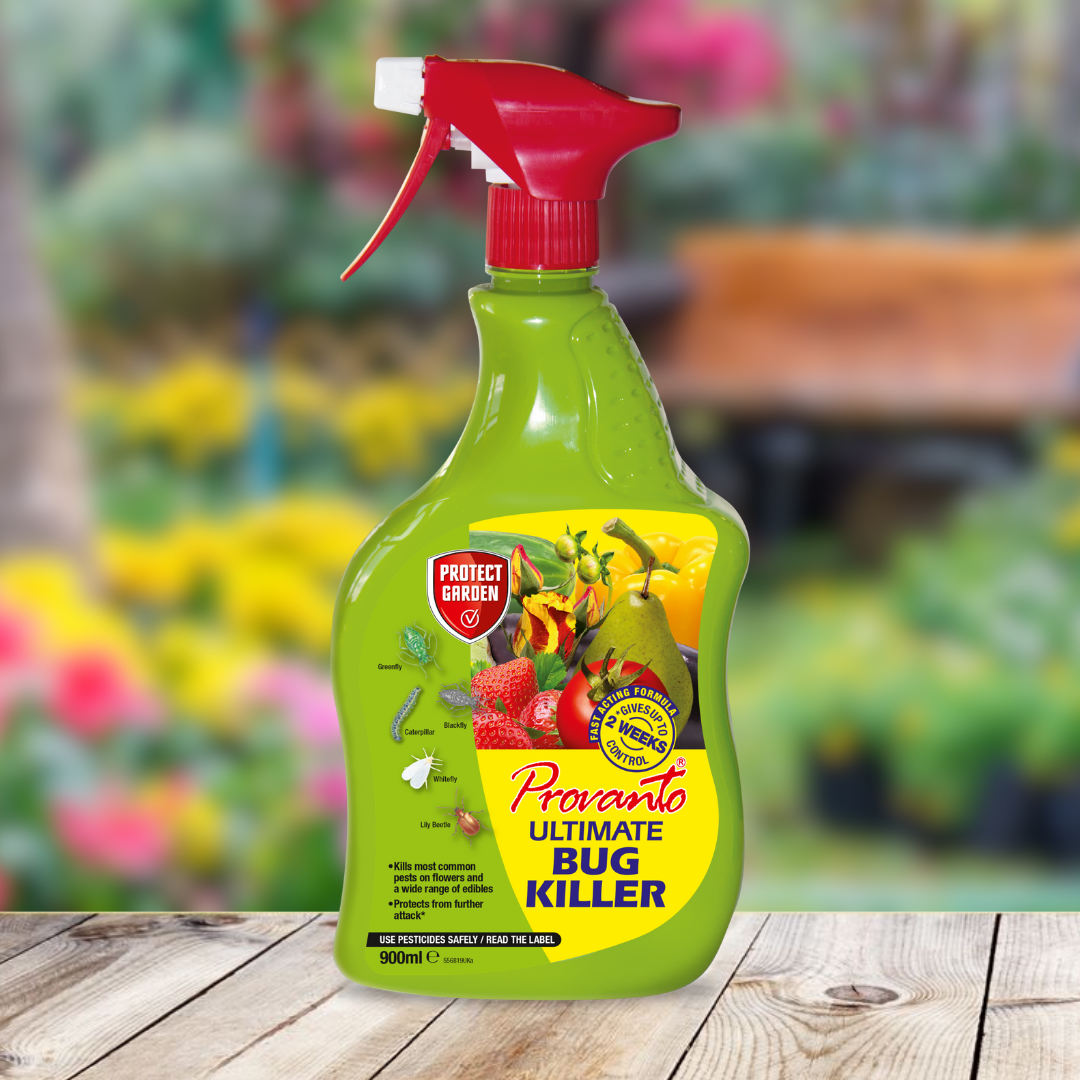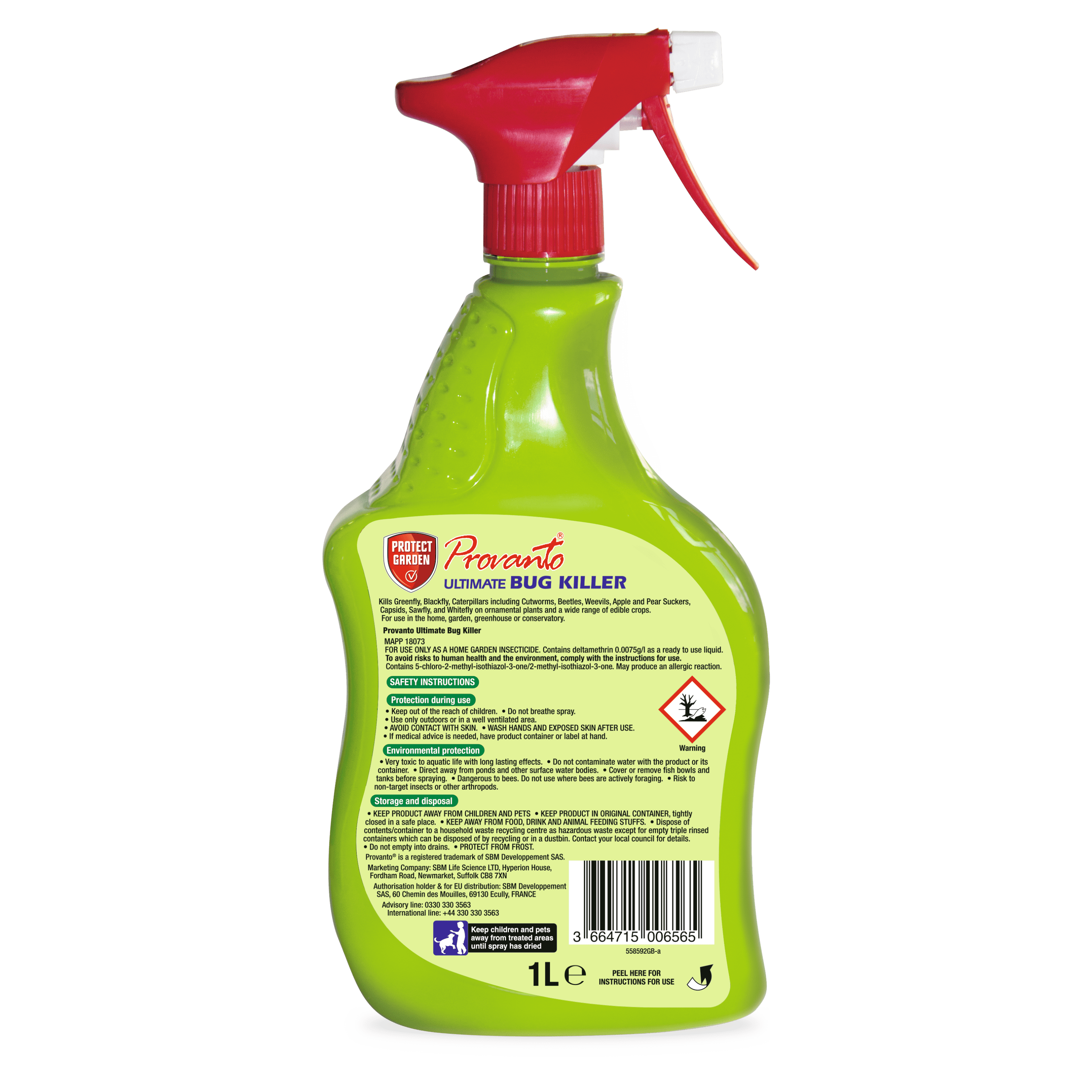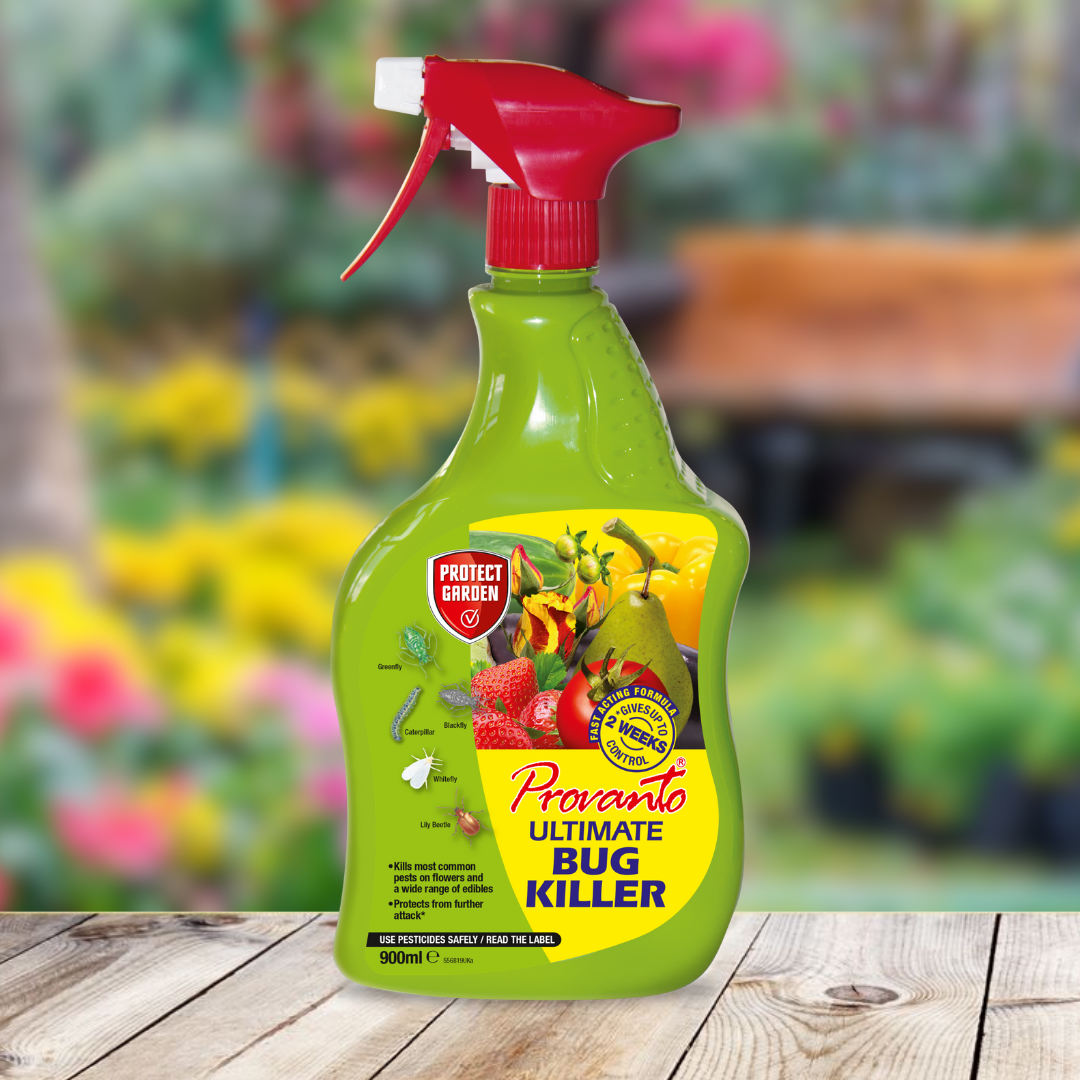 Provanto® Ultimate Bug Killer
Provanto Ultimate Bug Killer is the convenient, ready to use insecticide that gives fast-acting effective control of common garden insect pests like Greenfly, Caterpillars, Leaf Beetles, and much more. It can be used both in the home and the garden, on a wide range of ornamental plants, as well as more than 50 different types of crops, all with up to 2 weeks protection, offering you peace of mind that your plants are free from these garden pests. Also available as a concentrate version, this ready to use version is ideal for accurately targeting individual plants with it's twist and lock trigger spray bottle.
A fast acting contact bug killer that kills most common plant pests.
Protects from pests for up to 2 weeks, offering you piece of mind that your plant is safe from further attack.
Convenient, ready to use spray with twist and lock function for quick application.
Can be used to protect a wide range of ornamentals and more than 50 different crops.
Suitable for use both indoors and outdoors.
When to use
How to use
Composition
Precaution of use
Regulatory information
Download