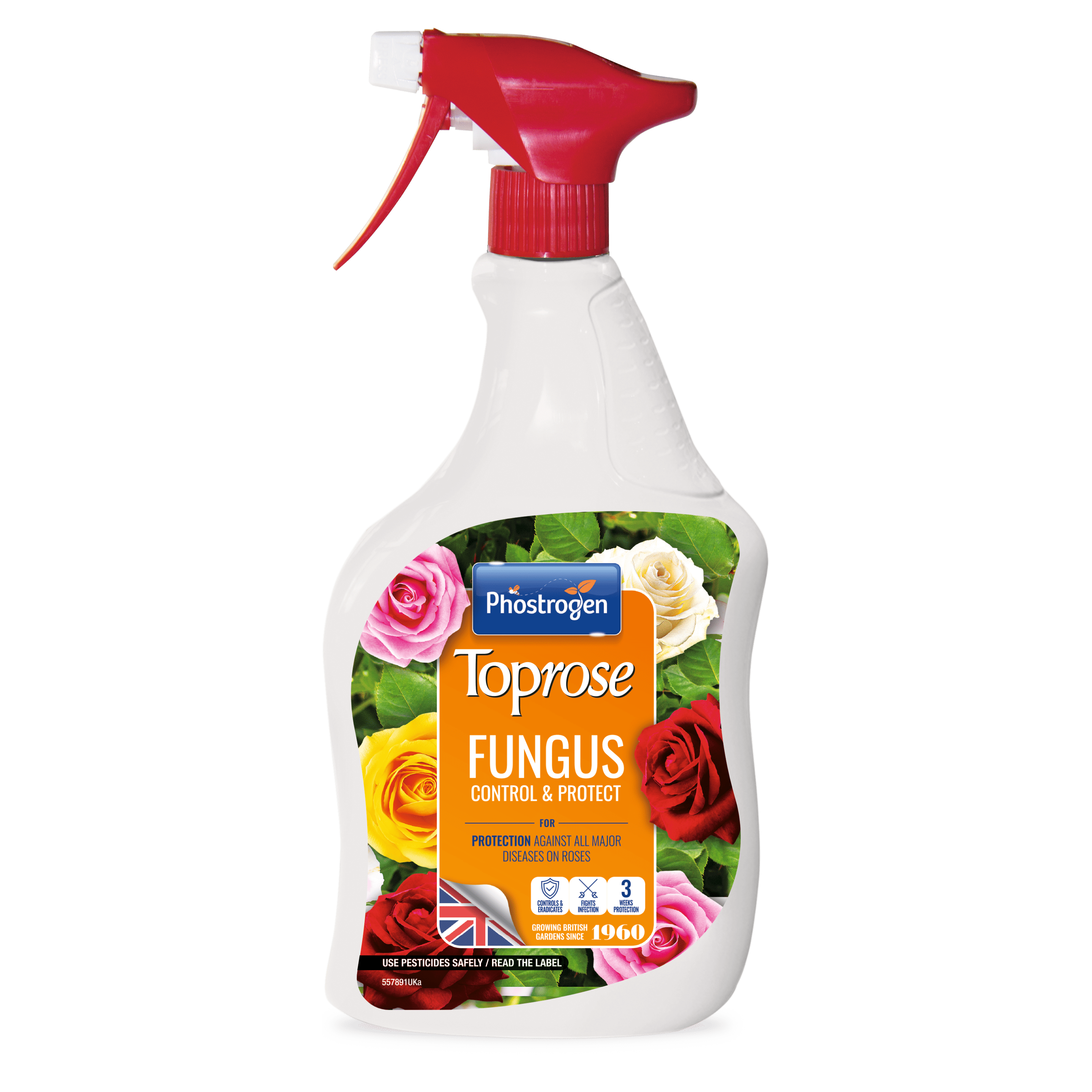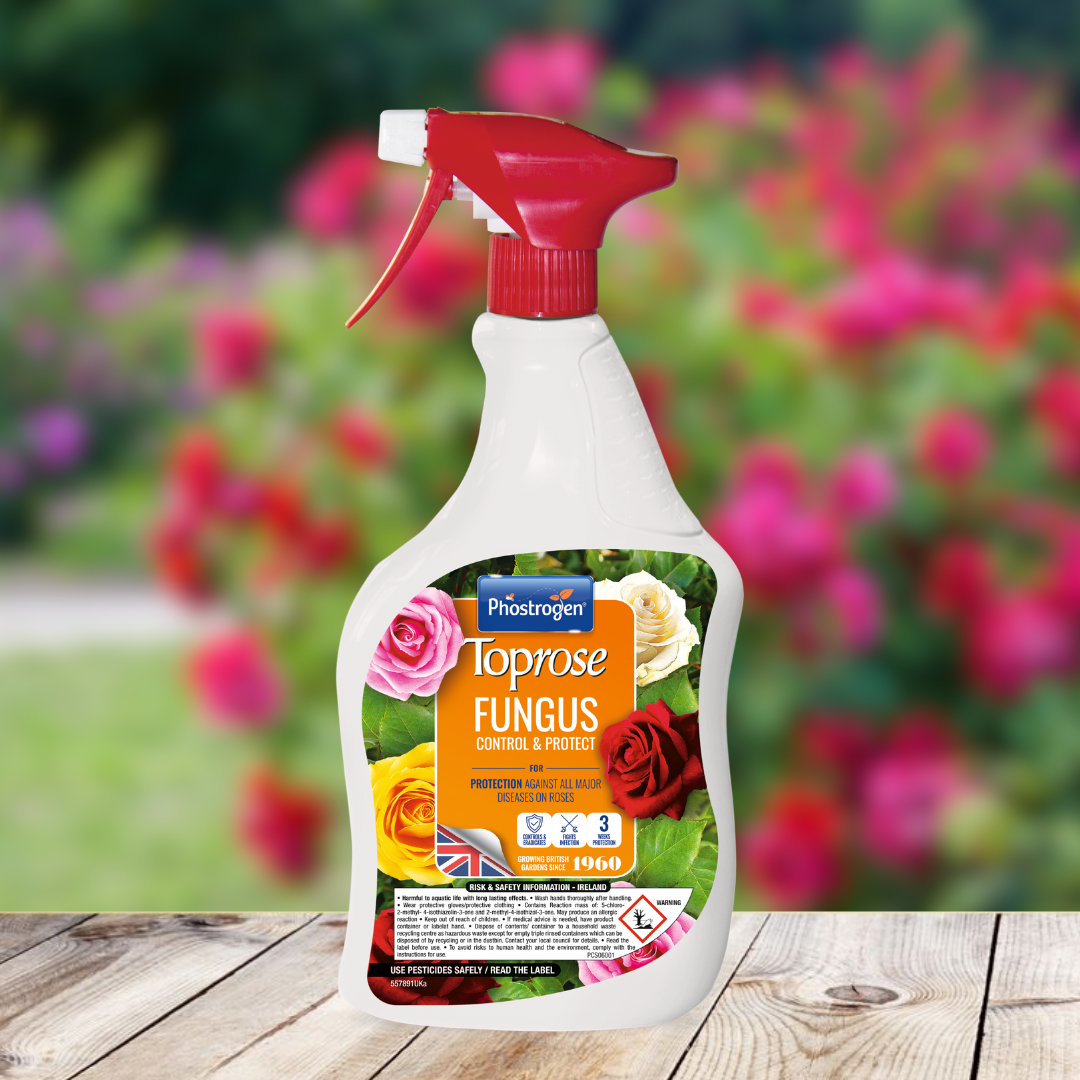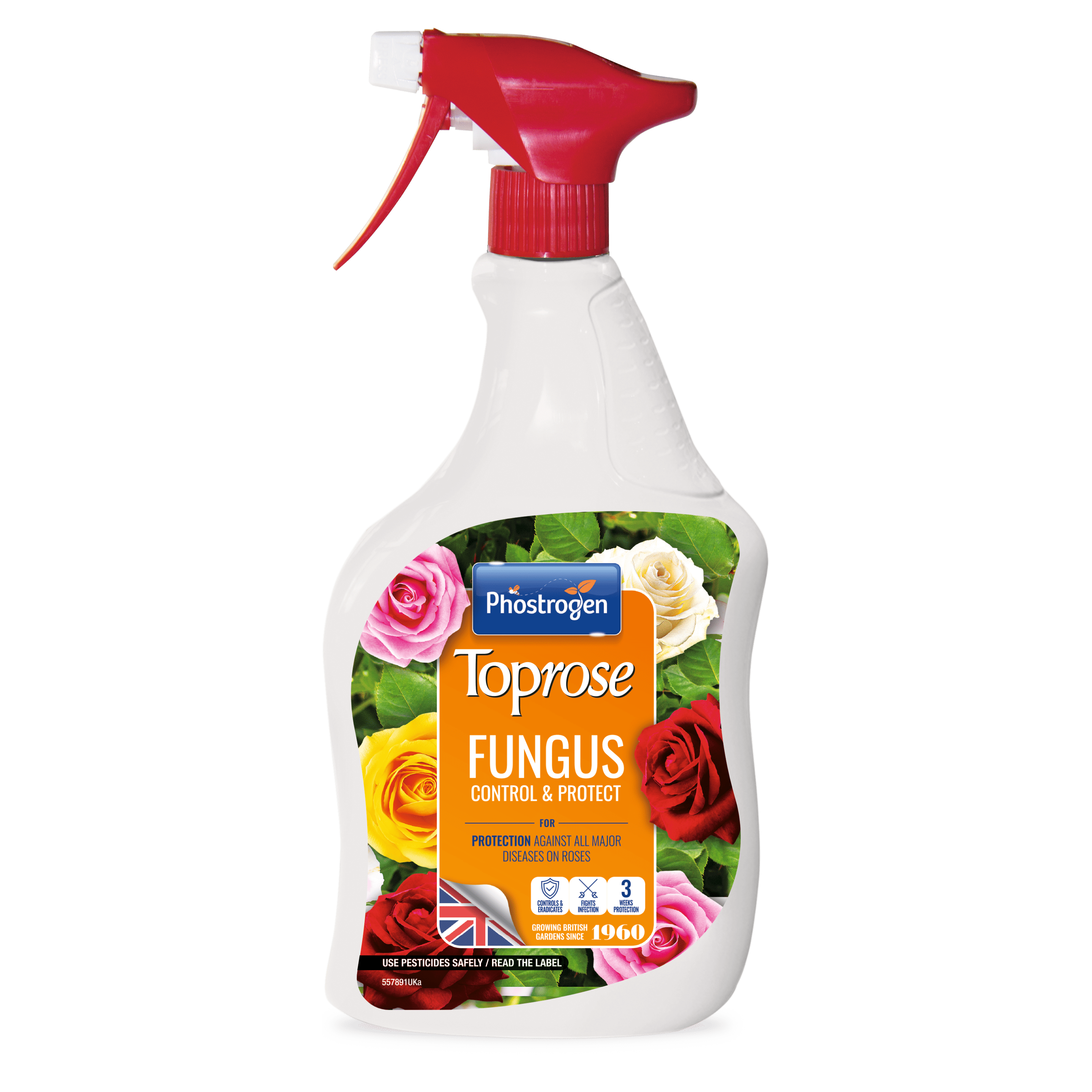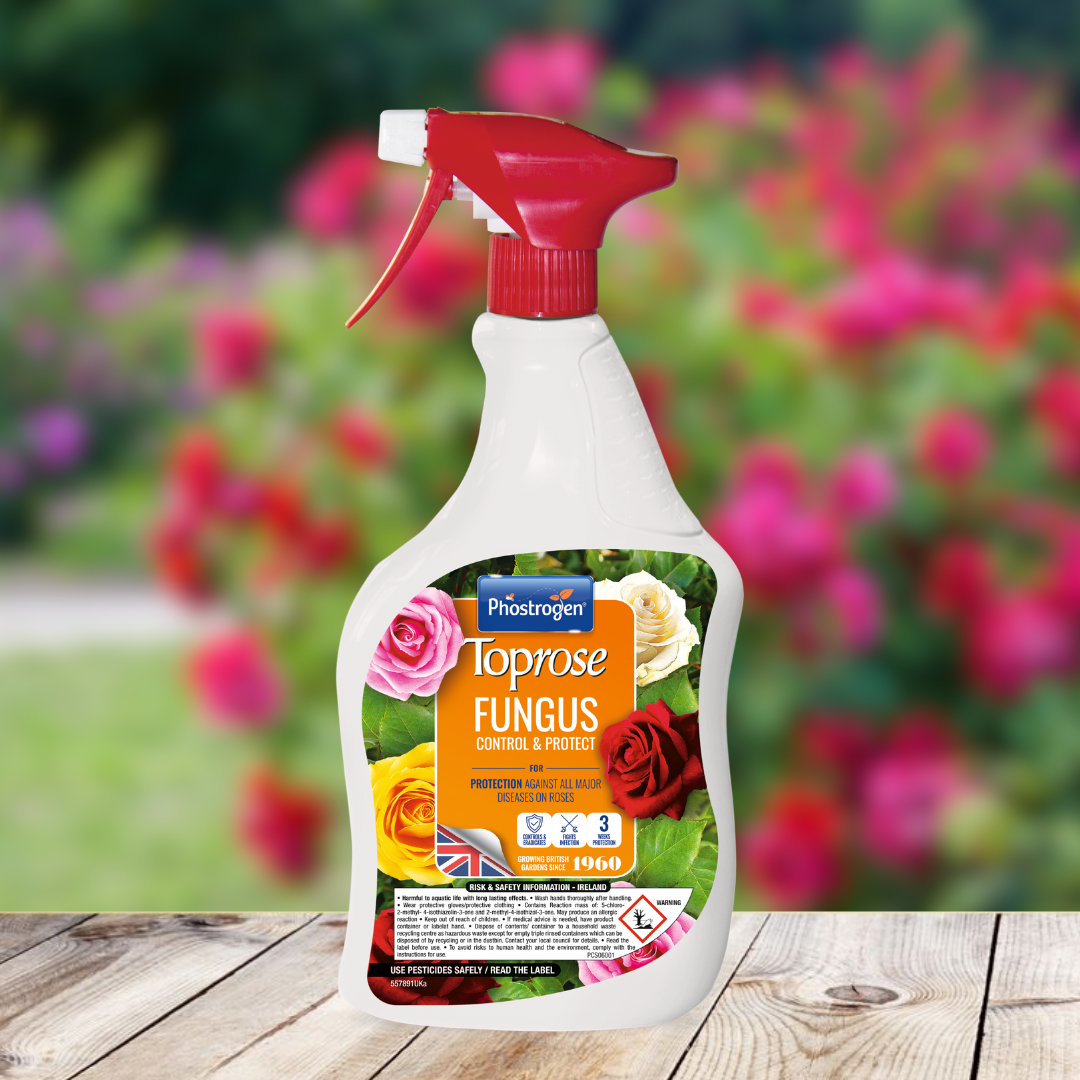 Toprose Fungus Control & Protect 1L
Toprose Fungus Control & Protect is the fast-acting solution for controlling and protecting your roses againast major leaf diseases, such as powdery mildew, leaf spot (including box blight), and rust. Best used at the first sign of infection, it can protect your plant from diseases for up to 2 weeks, ensuring your roses stay at their best. This convenient ready-to-use spray is suitable for use in the garden, greenhouse, conservatory, and home. For a complete rose care solution, use with Toprose Bug Killer and Toprose Rose Shrub & Feed, for stunning, healthy roses.
Controls all major rose diseases, such as blackspot, powdery mildew, white rust, and leaf spot.
Fast acting contact and systemic formula ensures it gets working quickly, whilst protecting for up to 3 weeks.
Suitable for use on all rose types in and around the garden, conservatory, greenhouse, and home.
Convenient, ready to use spray with twist and lock function for quick application.
Use at the first sign of infection for best results.
When to use
How to use
Composition
Precaution of use
Regulatory information