Roasted Asparagus with Labneh & Zaatar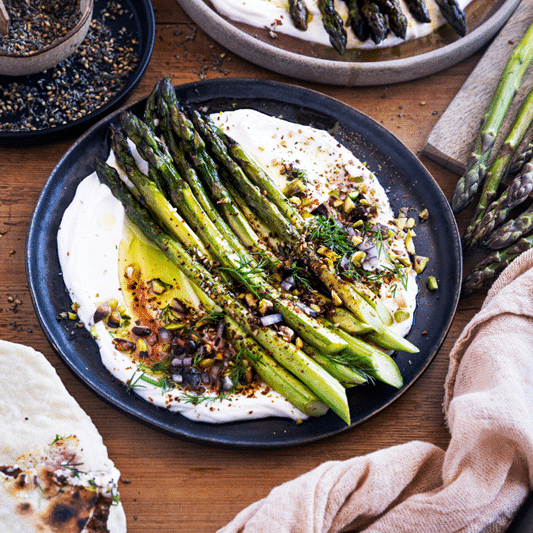 Wondering what to eat for dinner? We suggest trying these delicious roasted asparagus! Although most people usually boil or steam this spring vegetable, we recommend you try these roasted asparagus with labneh and zaatar delicious paired with pita bread.
For 2 people
Preparation time: 30 minutes
Cooking time: 15 minutes
Ingredients:
– 1 bundle of asparagus
– 30g butter
– 4 Tbsp of olive oil
– 3 Tbsp water
– 300g homemade or commercial labneh
– salt flower
– 1 Tsp zaatar
– a pinch of paprika
– a handful of pistachios
– pomegranate seeds
– dill
Method:
1.Start by cleaning the asparagus. If they are young sprouts, it is not necessary to peel them. If not, cut off the bottom of the stem, which is hard and fibrous, then peel them with a vegetable peeler. Anti-waste tip: keep the peelings to flavour olive oil for example.
2. Put the butter in a large pan. Let it reach the brown butter stage, then put the asparagus. Add 3 tablespoons of water, cover, and let them cook gently for 10 minutes. Remove the cover and let them brown in the butter for another 5min. Meanwhile, crush and roast the pistachios.
3. Arrange the plate. Put a good layer of labneh, place the warm asparagus on top. Add a pinch of fleur de sel, a pinch of paprika and a good dose of zaatar. Sprinkle pistachios, a few pomegranate seeds, 2 tablespoons of olive oil and a few sprigs of dill.
4. Serve immediately with homemade pita bread.
Enjoy!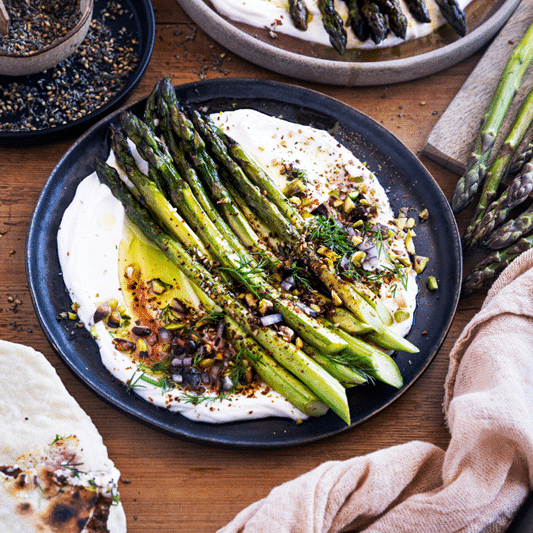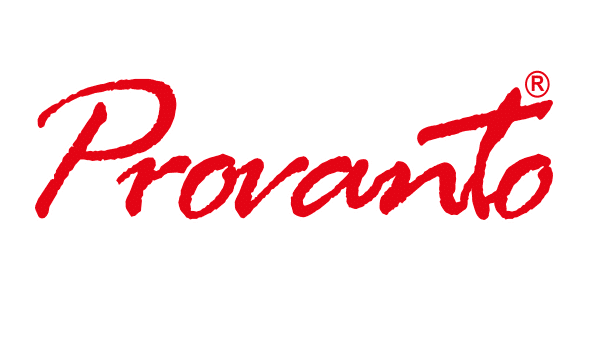 Protect your garden all year long