Tomato, Pineapple & Coriander Gazpacho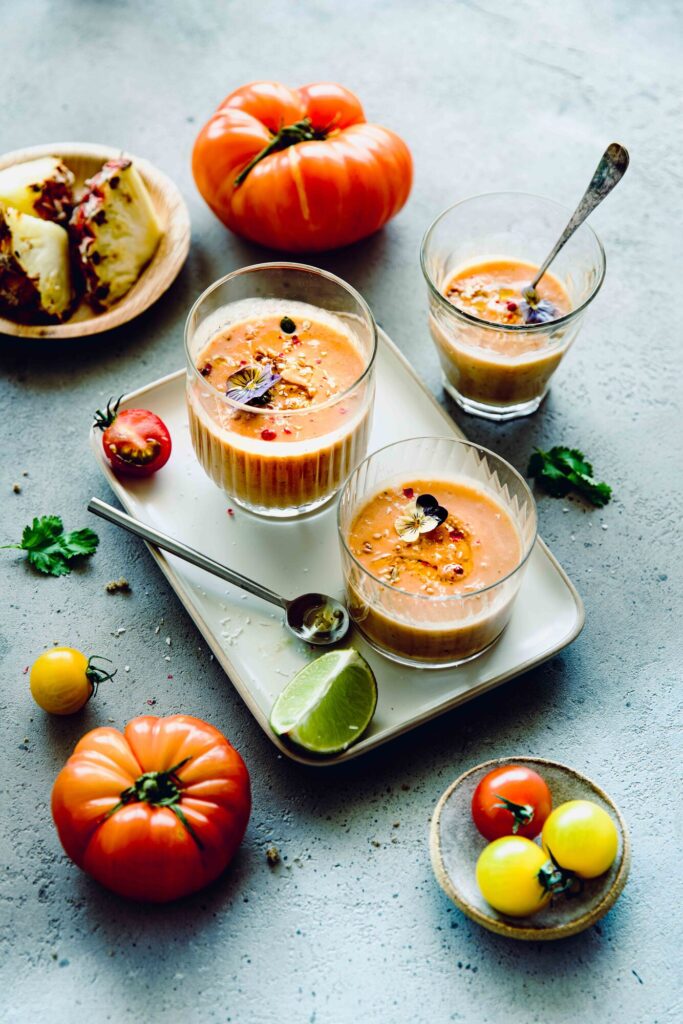 Looking for a cool and refreshing recipe to beat the summer heat? Look no further! Our gazpacho is the perfect summer dish. Packed with fresh flavors and a smooth, chilled texture, it's a delightful way to cool down on hot days. Made with fresh tomatoes, tropical pineapple, and a touch of zesty lemon, this gazpacho is bursting with summertime freshness. Whether enjoyed as a starter or a refreshing drink, it's the ultimate summer sensation that will leave you feeling refreshed and ready to embrace the season!

Recipe by @bejoyfood on instagram

For 6 to 8 portions
Preparation time: 30minutes
Resting time: 4hours
Ingredients:
600g tomatoes
1 victoria pineapple
1 shallot
3 slices stale bread
1 bunch coriander
salt, pepper, red berries
3cs sesame oil
50ml coconut milk
1 lime
Method:
1. Start by rinsing the tomatoes thoroughly and then cutting them into large quarters. Also, finely chop the shallot.
2. Remove the skin from the pineapple and cut into large chunks.
3. In a blender, combine the tomatoes, pineapple, bread, coconut milk, coriander, and oil. Blend the ingredients until you achieve a smooth and velvety consistency. Season the mixture with salt, red berries, and pepper. Add a dash of lemon juice and a sprinkle of zest.
4. Refrigerate the gazpacho for a minimum of 4 hours before serving it as an appetizer or an aperitif.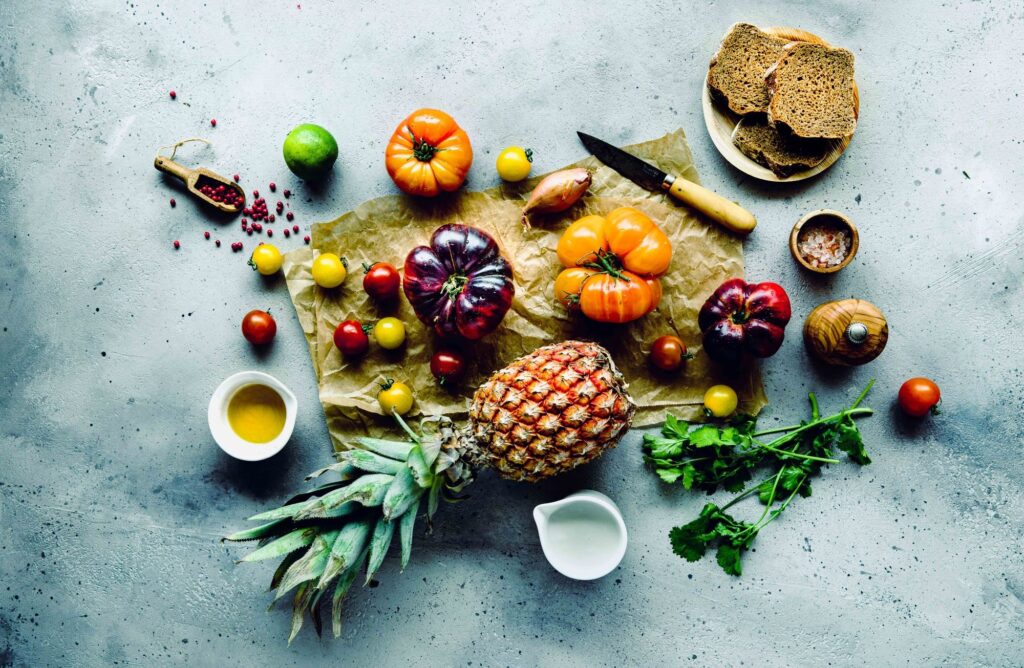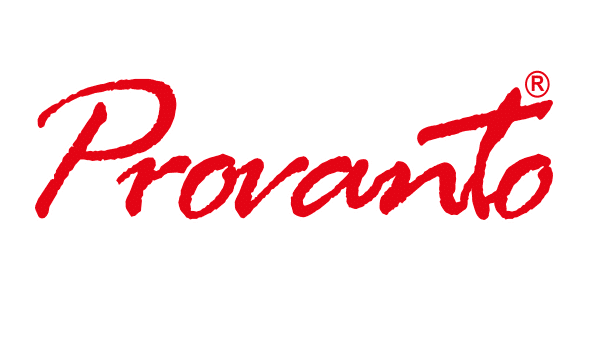 Protect your garden all year long